A year or so ago, I decided that part of the I-Can-Sew-My-Own-Clothes-Thing should be I-Should-Stop-Wearing-Black-All-The-Time (ISSWBATT), and I-Should-Wear-Something-That's-Not-A-Tshirt (ISWSTNAT). Sometimes it's a miss. But sometimes it's a hit. I just finished making this tonight, and I'm
very
happy with it. It needs to be ironed, (not that you can see from where you are, but the collar is puffy because I haven't pressed it into place), but this definitely fits the bill of ISSWBATT and ISWSTNAT. I promise, no more acronyms for the rest of this post.
The fabric is a linen stripe that's breezy and light. It's also a step outside the box for me, being that it's not black, can't be made into a Tshirt, and... it's
striped
. I can't tell you the last time I wore stripes. Maybe high school? I recall having a horizontal striped Tshirt that I wore to death.
Here's a picture of the pattern in the magazine. You can't really see the shape of the shirt and the model looks kind of pissed to be wearing it. I don't see why; it's a pretty cute design.
Here's my version.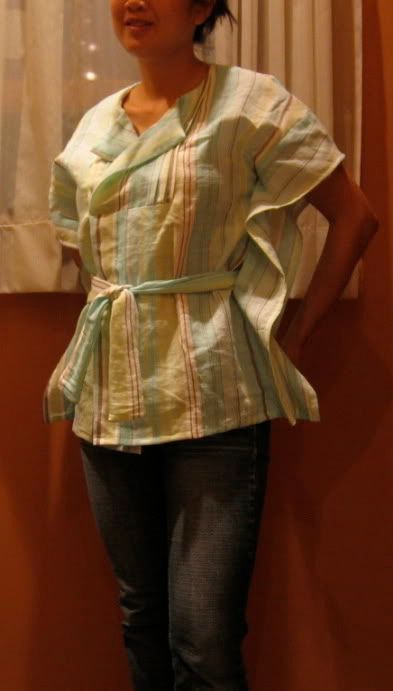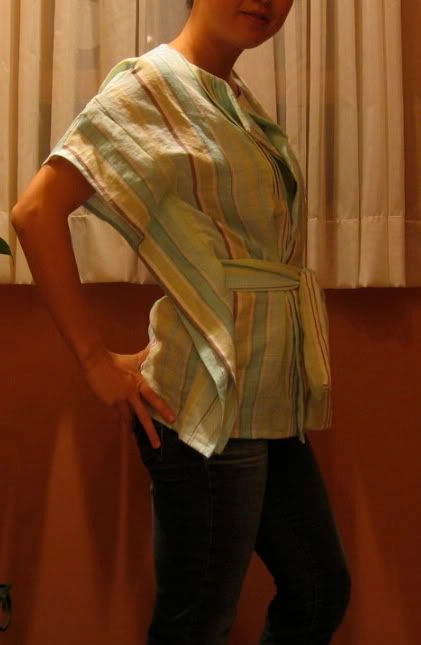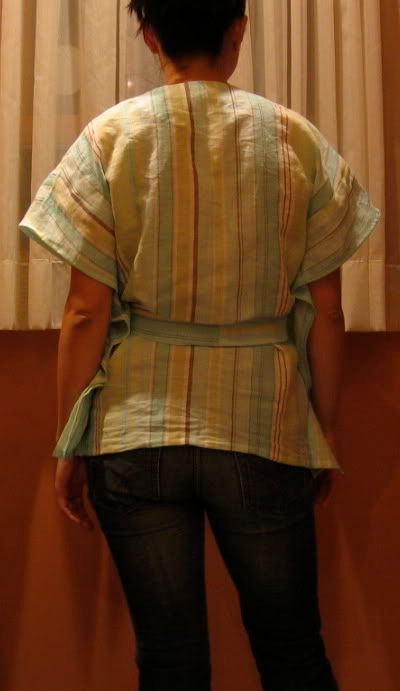 Without the belt, it's still fairly fitted. Around the hips, it's not very loose. I think that's what keeps it from looking like a pillowcase.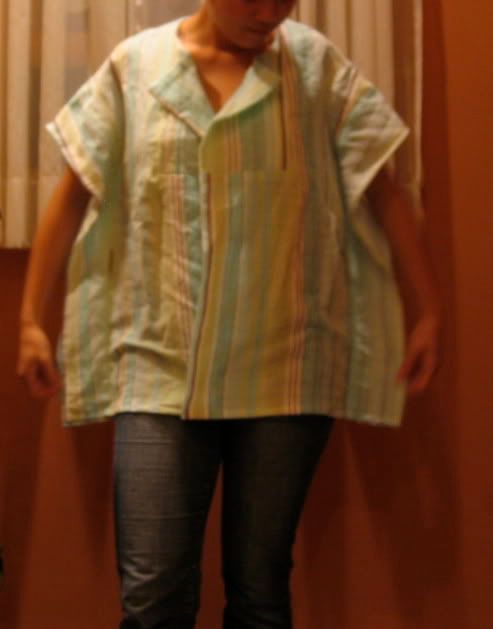 Here is a close up of the tucks in the inset on the front.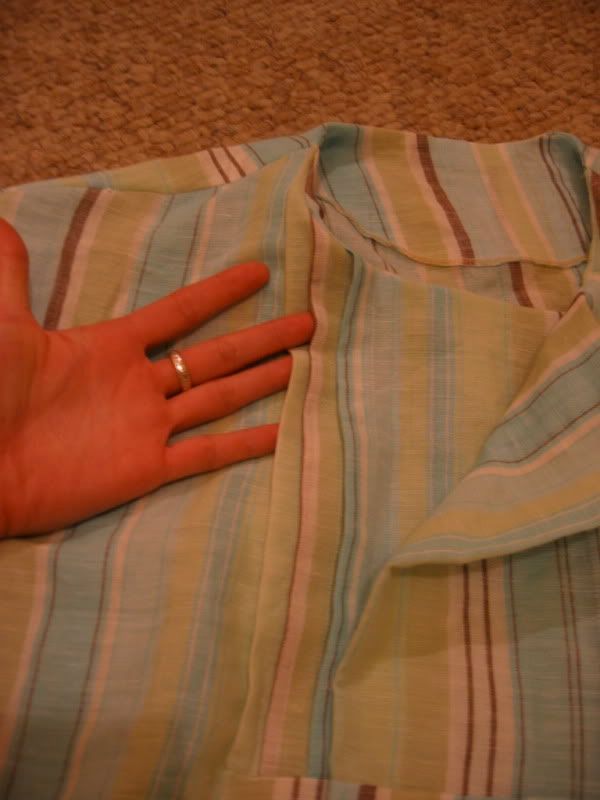 The front stays closed because of a 3 inch seam at the front bottom. I am sure you are all grateful I took the shirt off before showing you how it stays closed!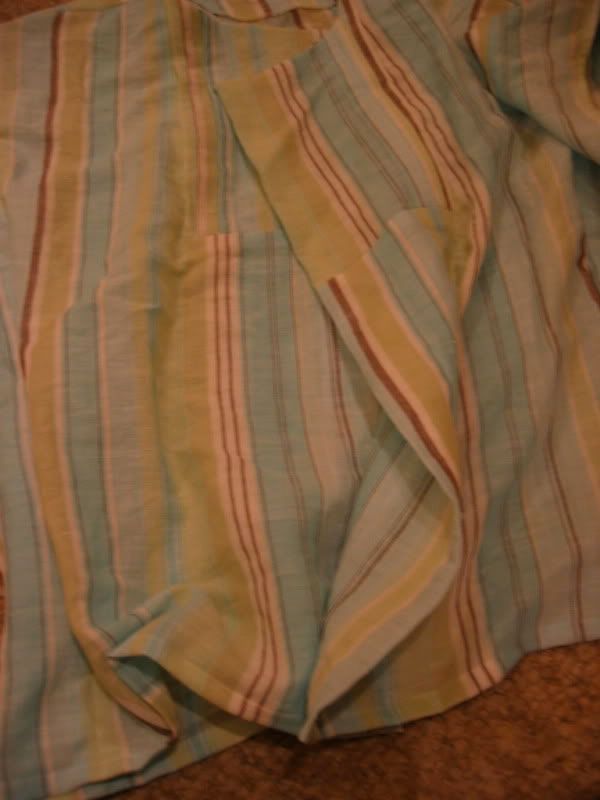 To make the holes for the belt nice and neat as shown here: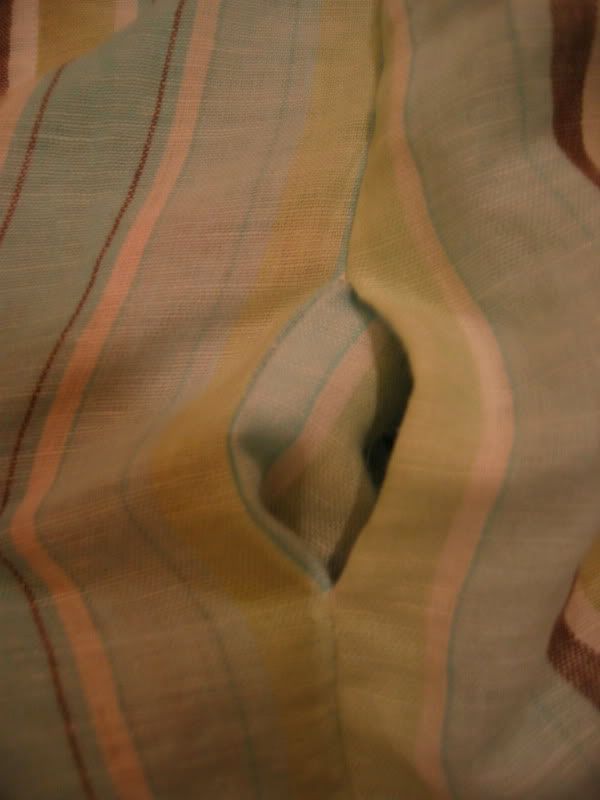 I sewed the seam allowances closed on either side of the hole: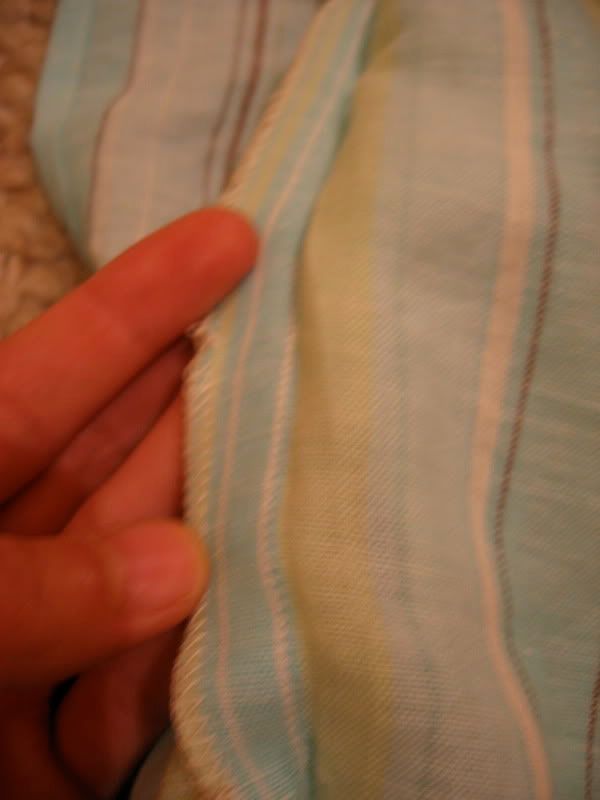 The sides are sewn up just below the armpit. Looking at the magazine photo, you might guess that the side is completely open...