Let's take a trip back in time, to a time before there was this blog. Say, back to 2004. It was a time when I took photos with my camera phone (you can see me holding it in the second photo), and a time to make both of these shirts.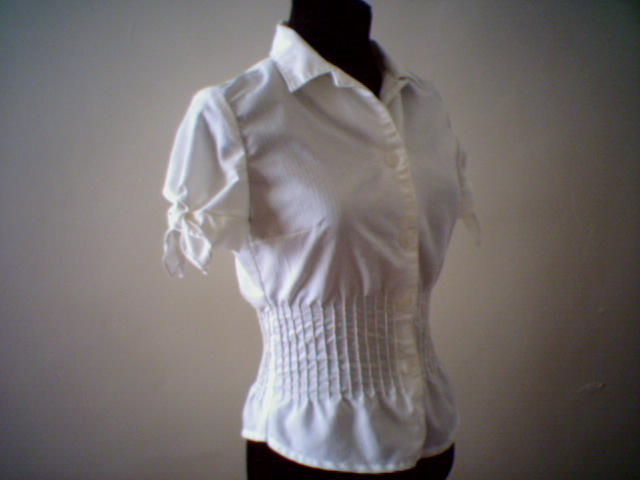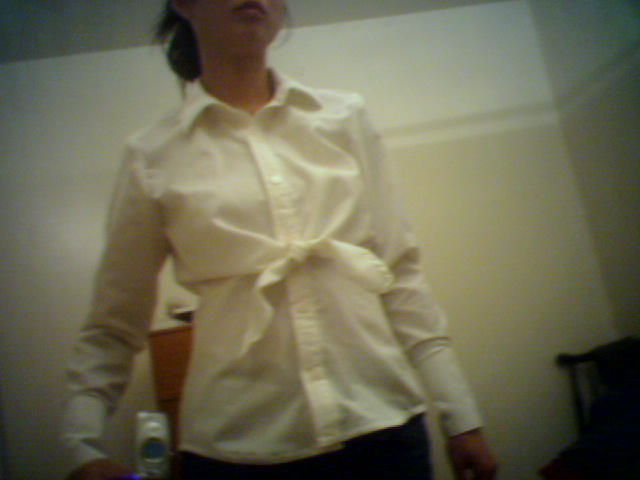 In 2006, that first top disappeared and I replaced it (that's the nice thing about being able to sew) with this toile version that I still wear regularly.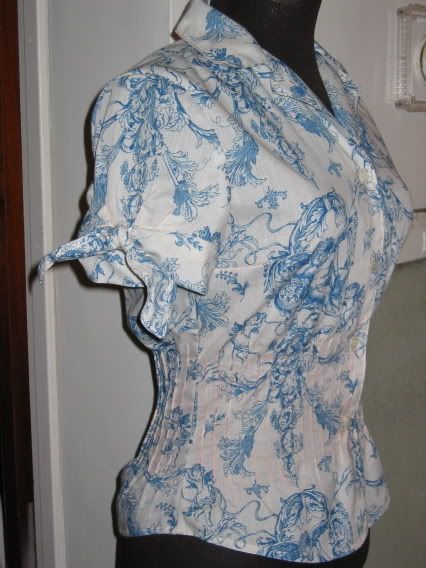 Two years ago, I experimented with a little color, and there was this.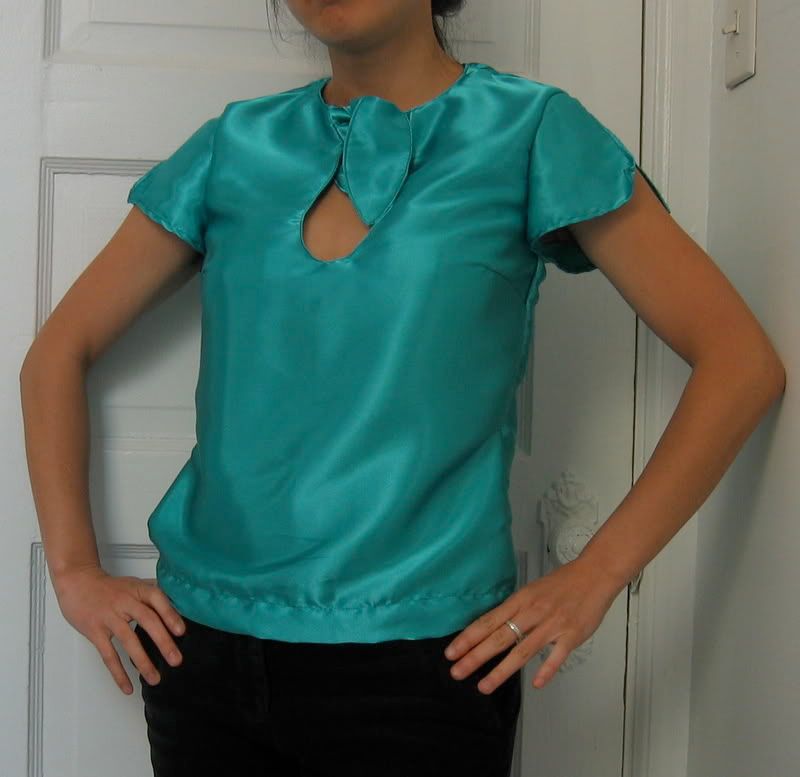 I would continue, but you get the idea. This isn't post wasn't meant to turn into a retrospective of my personal style...
And today, there's this, made from the Vogue Rachel Comey top and skirt pattern (1170) that I posted about
here
. You'll see it fits my type
very well
. I like it untucked, but I think that there's a reason why the model is wearing it tucked in. It bulges in weird places when it's not tucked in... Luckily, it's not misbehaving in my photos. It's made from a light cotton voile with a vintage-y print that I'm pretty sure I bought to make a similar top -- and has since been sitting in my stash for years.
I followed the directions to a T, even though my intuition told me I could make the narrow hems just as well with a narrow zig zag and trimming the fabric. I do like the narrow hems, they really make the vintage inspired look, which you can see on the sleeve tie.
I probably could have gone a size down, but figured with such light and flowy fabric it would be OK to try this in a size 10 to see how it would fit. I think this will be great in the summer when it's super hot and sticky. It is very loose, and this knot shifts around a bit but I think it wouldn't be a problem if I were more inclined to tuck in my shirt (and make my mother proud!)