Strangely, the July issue of Burda doesn't have a photo of this online, but it had several tunic designs in it's "options" section where it takes a pattern and makes it up several different ways. I wish I could show you the magazine photo because I don't think that the sleeves were supposed to turn out quite so large. I have skinny arms and I think that the sleeves are ridiculous on me. So, I have an eensy bit of regret in using this fabric to make something that I'm not entirely in love with...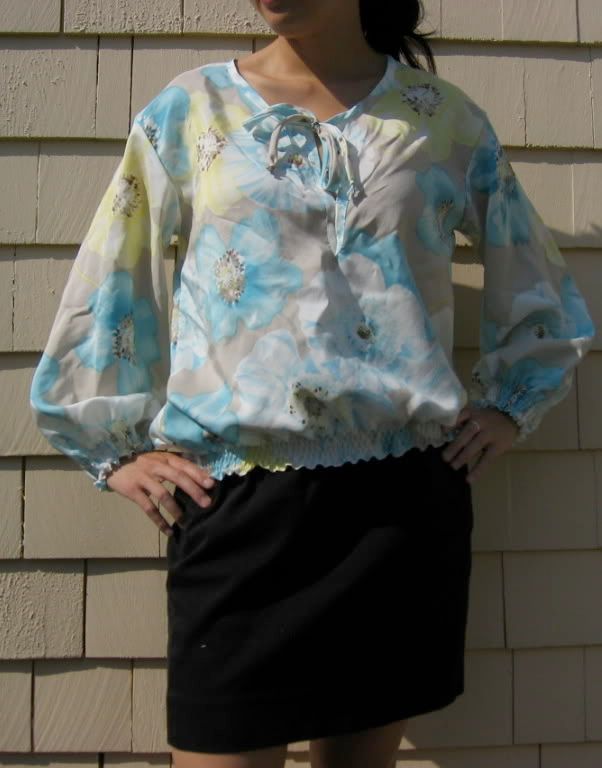 This counts as two firsts for me: silk and shirring. It took a few tries to get the shirring right, playing with the tension and stitch length on my machine, but it worked! The design was also simple enough that I made all french seams on the inside of the garment.
The sleeves were so big that shirring alone couldn't make the sleeves small enough for my wrists, so I improvised with 1/4" elastic on the inside. You can also see my narrow hem in this photo.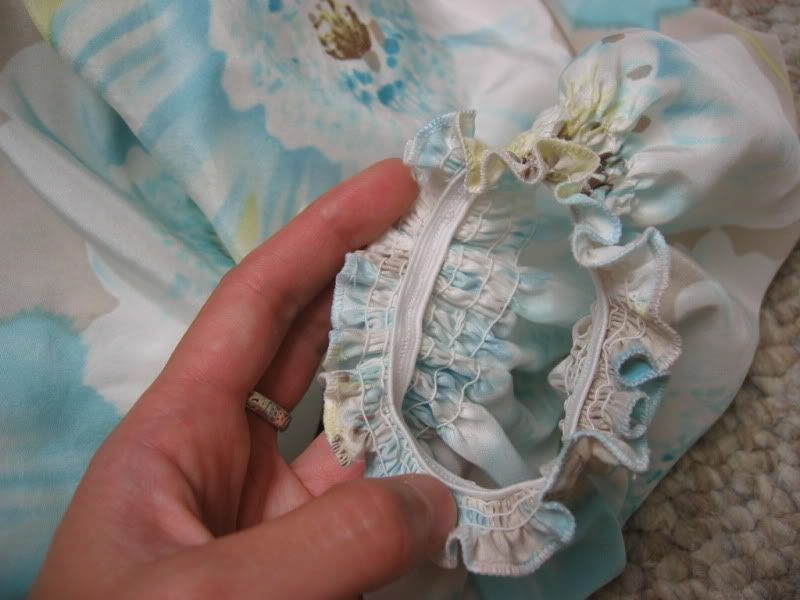 Finally, the last thing I did was tack part of the front slit closed. Even by my standards, it was a little too much (as the French would say) decollete for my liking!