Do you remember this
Tracey Reese dress
? I do, and when Simplicity came out with this, I figured,
close enough
. I'd change the full skirt for a straight skirt.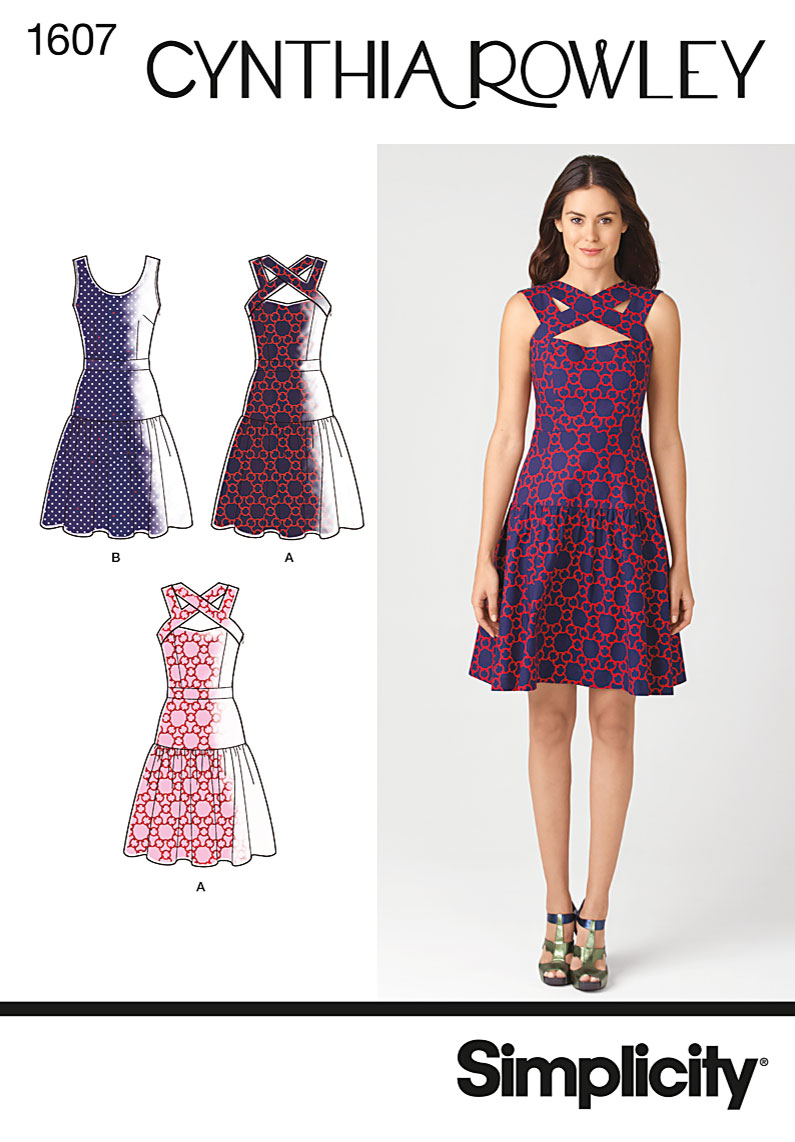 Simplicity 1607
Turns out that was easier said than done.
I've gotten lazy and used to how well Burda patterns fit me. I am one of those lucky few who can just trace off a straight size and get it to work. I know, don't feel bad for me. So I didn't know how to make this pattern work. The bodice is a princess seam pattern and I've done plenty of princess seam full bust adjustments in the past. But that didn't work this time.
The first time around, I traced a size 6 and added 1 inch through slash-and-spread for a D cup adjustment. The result (Sorry, no photos. I threw it out in a fit of rage after cutting it off my body -- I know. So. Frustrated.) was a floppy mess of some kind of hammock like sack on my chest. I think it's because the bust point ended up getting shifted pretty high.
First attempt at full bust adjustment. Bust point shifted up and out of place. However, I liked how this adjustment tightened the armscye. That is my ironing board in the background. Yes, it needs a new cover.
The next attempt was making a straight size 10, which was too big all over (and again, no pictures, because there were too many undergarments showing and again thrown out in frustration.)
The last attempt, which is the closest to fitting (though I still like the armscye fit of the first adjustment) was a size 6 in the shoulders, shifting to size 10 in the bust and below. This seems to have worked out well, because I do not have the 23 inch waist that Simplicity thinks I should have... Again, don't feel bad for me. I ended up borrowing the straight skirt from
Vogue 9668
, and in my muslin realized that my hips are not a size 10.
So all in all - size 6 in the shoulders, size 10 bust to waist, tapering to size 8 in the hips and below. So much work. So many muslins, so many seams to rip and re-sew. So not surprised that people hate sewing with the big 4. Don't even get me started on how Simplicity suggests you insert the zipper and then tack down the zipper ends to finish, so ugly and amateurish.
Size 6 in the shoulder, size 10 in the bust and waist. I don't know how or why this worked.
After this project I'm ready for something easy.